Bio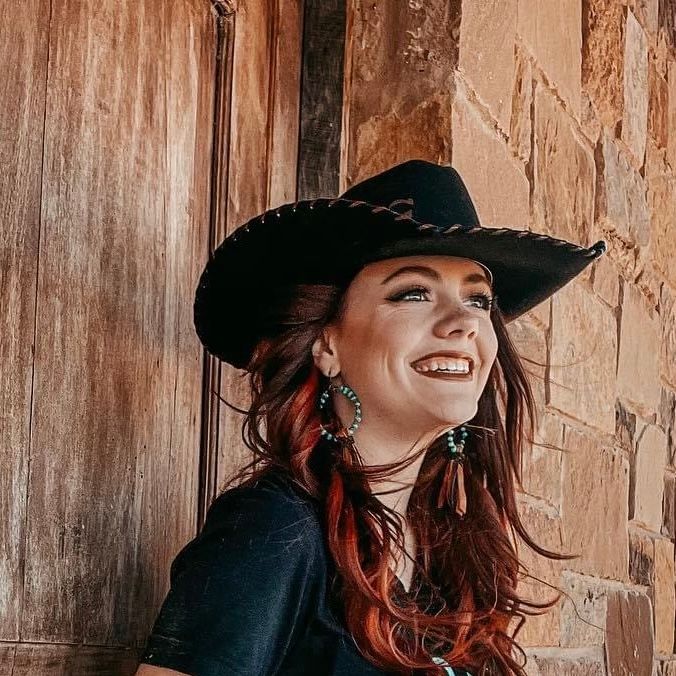 About Allora
Allora Leonard is an eighteen year old singer/songwriter born and raised on a ranch in south Texas. Her deep soulful vocals are a unique blend of pure country and blues. Combining her love of legendary Texas swing and classic country into a fresh, current sound has created a style that resonates with many generations. A true country girl, when Allora is not singing you can find her competing in reined cowhorse and ranch horse versatility events.  Her 6666's bred gelding, Sylish Lil Boon, is her partner both in the arena and on the ranch.  This dynamic team was named the 2022 American Quarter Horse Association Versatility Ranch Horse Limited Youth World champions.  In the fall, her love for the outdoors and wildlife lead her to early morning hunts with her dad in Texas and Colorado. 
Old Soul Girl, Allora's first EP, was cut in Nashville at the famed Dark Horse Studio in August 2020. She was blessed to colaborate with Grammy award winning producer, Casey Wasner, and Showdog - Universal Music recording artist, JT Hodges, for this project.  She stepped into the studio again in November of 2021 to record her second EP.  This time she teamed with Arlyn sudios in Austin, TX.  Her producers, Bo De Pena and Gus Alvarado are both south Texas natives that have strong roots in western swing and red dirt country.    The first release from that project is a biographical song about growing up and leaving home, titled San Antone.  All of the songs on both albums were written or co-written by Allora with the exception of one cover. Allora's writing showcases her wide range of musical influence with songs ranging from upbeat 90's style country to soulful blues ballads.
As a songwriter, Allora has been inspired in many ways by a family member that had great success in writing country music. Royce Porter wrote many hits for such artists as George Strait, Keith Whitley, Tanya Tucker, Reba McEntire and Kenny Chesney. Allora appreciates his storytelling style and finds that she tends to follow that same pattern. She loves paying tribute to him by covering some of his tunes, such as Ocean Front Property, in her live performances.
The Texas music industry has embraced Allora naming her one of the Top 10 Fresh Faces in Texas Regional Radio and the Texas Country Music Association has nominated her for the Young Artist of the Year 18 & under.  Texas has inspired her creative energy resulting in lots of new material.  Expectations, her second EP, was recorded at the famous Arlyn Studios in Austin and released this summer.  The first single from that project, San Antone, quickly climbed the Texas charts and has been a fan favorite.  With so much more music to share Allora has a full calendar of performances and is looking forward to reaching lots of new audiences.